The mobile laundry TEX BU 150 HJ type , fitted on a trailer , has a washing capacity of 20kg per hour.
The unit is equiped with :
1. Washing machine
2. Tumble dryers
3. Ironing boards
4. Steam generator iron
TEX BU 150 HJ allows all laundy processing steps – washing , spinning , drying, ironing – for 150 men per day .
The system is fully autonomous for power thanks to a bulit in diesel generator. The unit is compact and can be disployed in very fast time.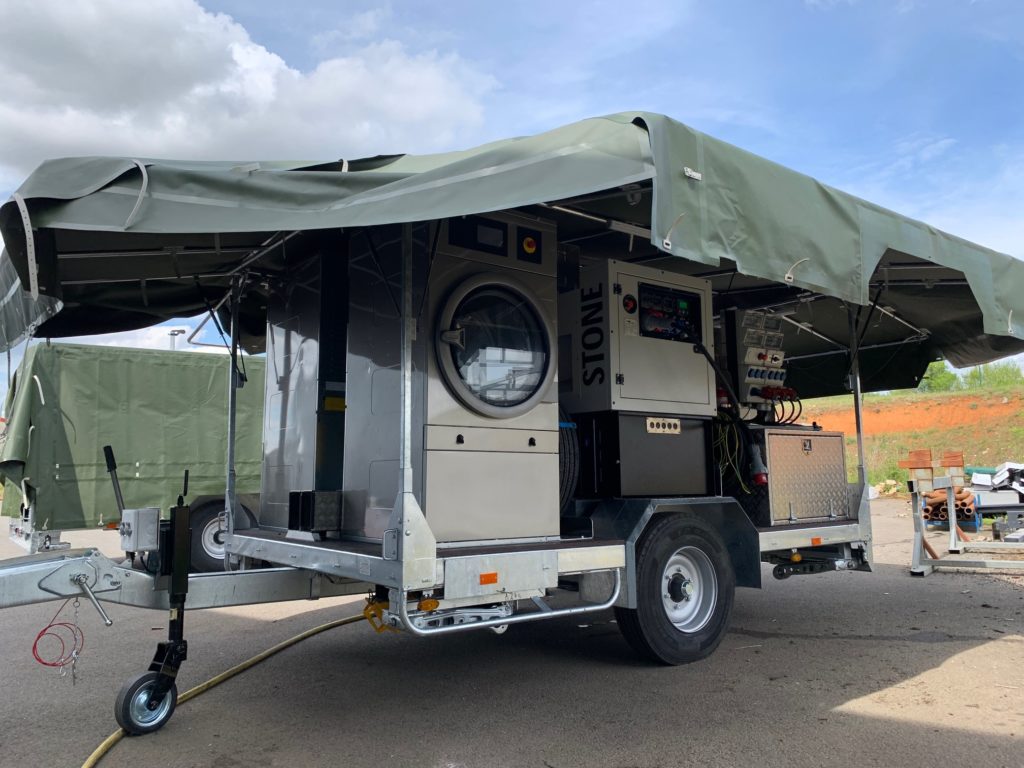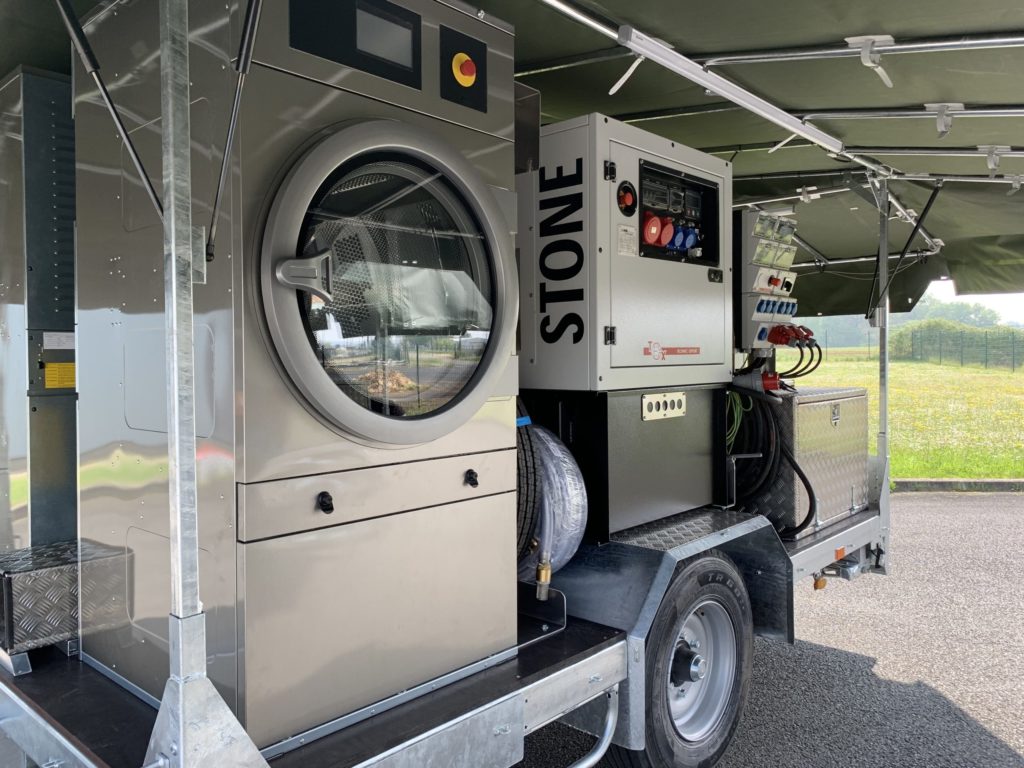 –> Washing capacity : 20kg per hour.
–> On the road dimensions : L x W x H : 3,7m x 2,3m x 2,59m
–> Ready to operate dimensions : L x W x H : 6,77m x 4,5m x 2,59m