The TEX 1000+ HJ mobile bakery allows the production of bread in the field 24 hours a day, following the different stages: mixer, scale, divider, shaper, fermentation tunnel, baking oven and natural cooling carts. The unit is mounted on an all-terrain truck, towing a generator set mounted on an all-terrain trailer, which gives it complete autonomy. The installation of this bakery is done in record time.
The mobile bakery has been specially designed to provide the bread necessary for 1000 men per day in the field.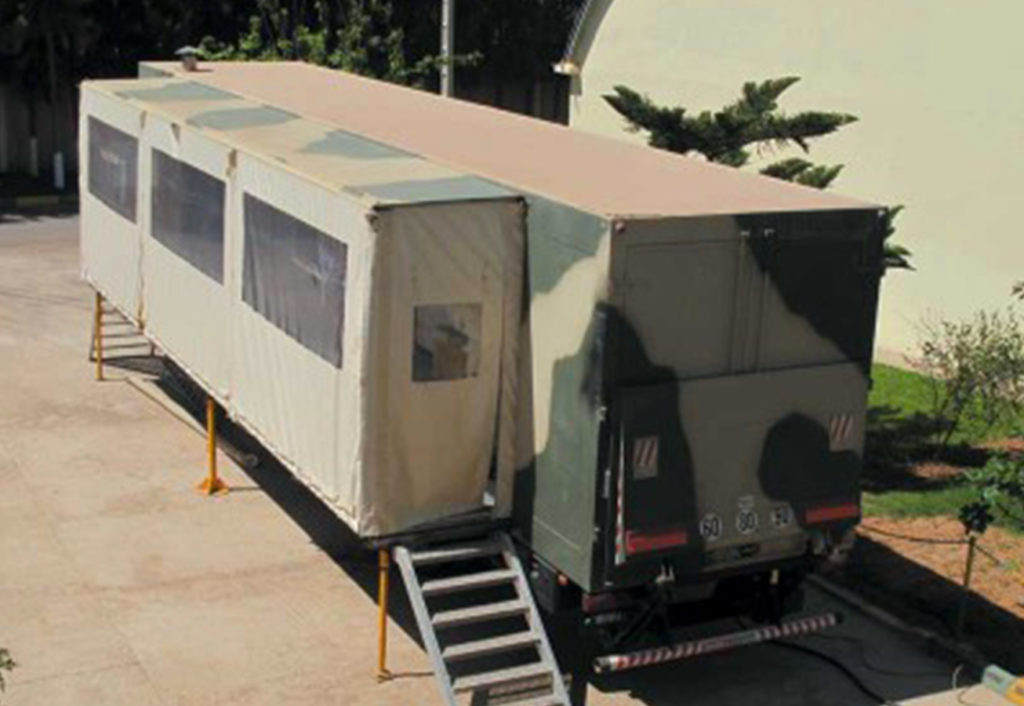 Large unit mounted on semi-trailer or in 40′ container.
-> Setting up on site: 1h30.
-> Production capacity per day in crisis period: 45 000 individual loaves – 24/24.
-> With integrated generator.