The mobile bakery TEX 1000TT HJ type allows bread to be prepared and baked on site 24 hours a day. The unit is assembled on an all-terrain type truck, which includes a generator mounted on an ATT trailer, giving it complete autonomy. This bakery can be set up very quickly. The mobile bakery includes the various items of equipment  required to produce the bread: kneader, scales, divider,
moulder, tunnel for fermentation, bakery and natural cooler. The mobile bakery has been specifically designed to provide enough bread for 1,000 men per day in the field.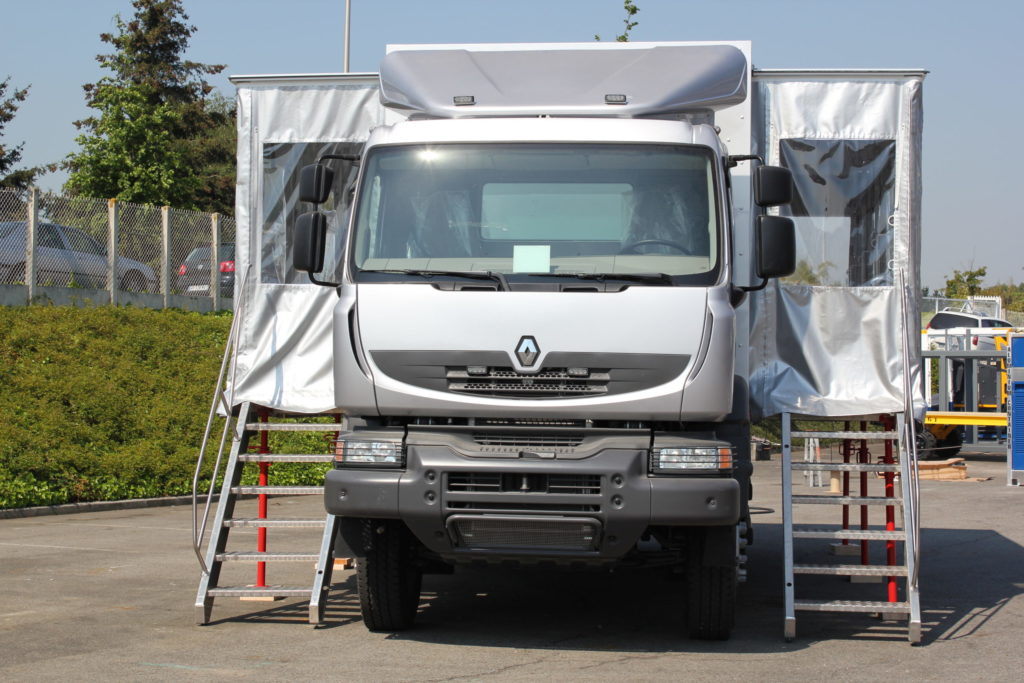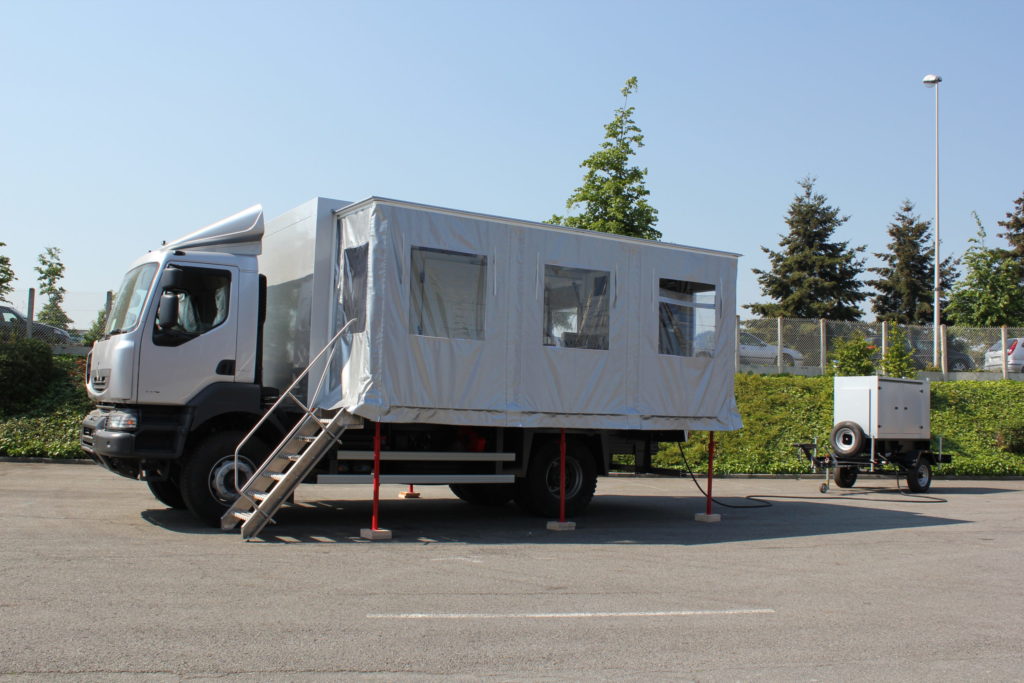 Unit mounted on 4×4 truck or in a 20′ container.
-> Set up on site: 1 hour.
-> Production capacity per day in crisis period: 22,000 individual loaves – 24/24.
-> With towed generator.
If extreme weather conditions do not allow the transport of the bakery trailers by road, they are air transportable and heli transportable.