The TEX CC 300 HJ is a cooking platform (identical to the bakery platform) capable of producing 250 to 300 meals per day. It is self-contained and easy to transport by van, lorry, trailer or helicopter hoist. The various modules making up the cooking cube can be used to prepare menus for 250 to 300 people and up to 600 single dishes per day in an emergency. Numerous cooking methods can be used: boiling, stewing, steaming and roasting.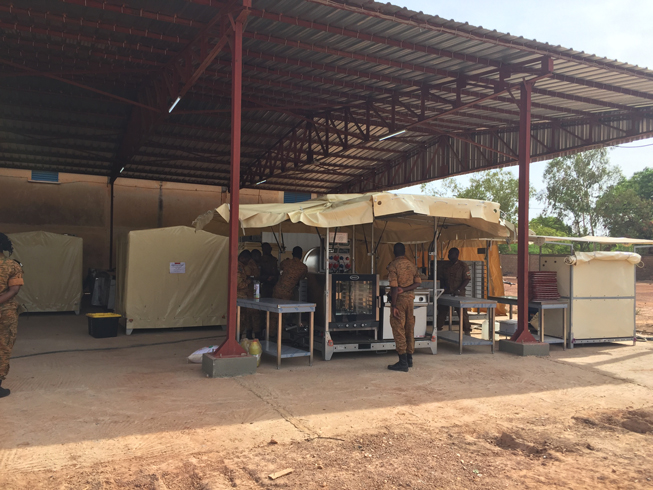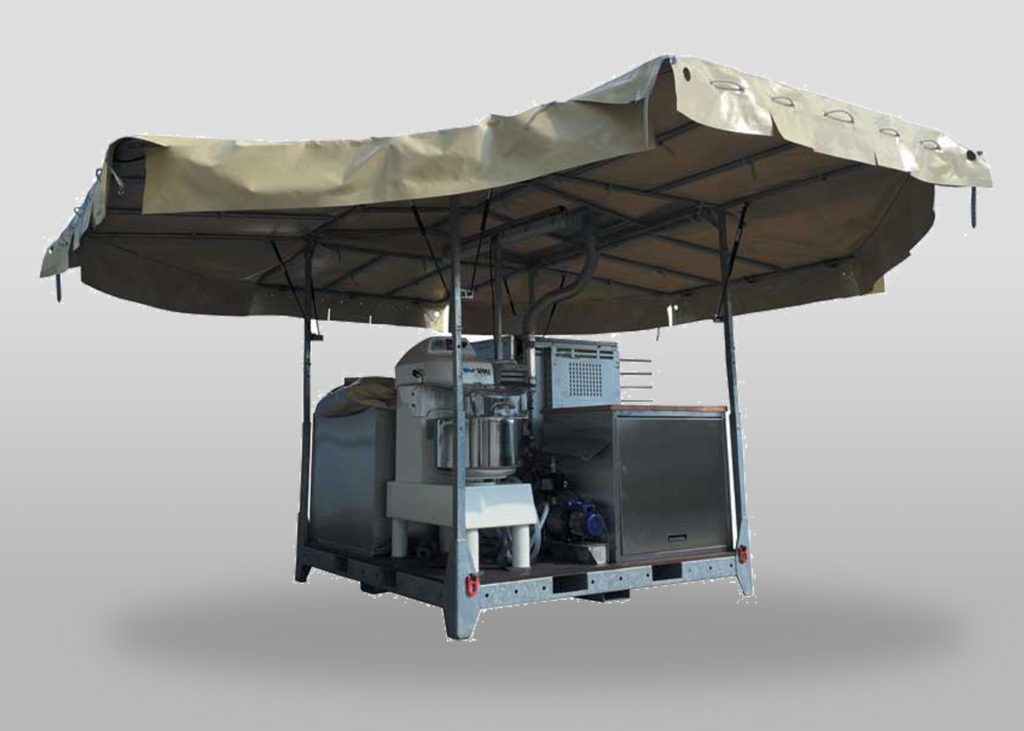 ->Production capacity per day in times of crisis: 600 individual dishes – 24/24.
-> Dimension L x l x H : 2,10m x 2,00m x 2,10m .
If road transport is not possible in a disaster area or because of weather conditions, the
TEX cooking cube can be airlifted to the site by
helicopter.